System to Weed Out Terrorists in Seconds
Aug 10, 2006
Source: Debra Chase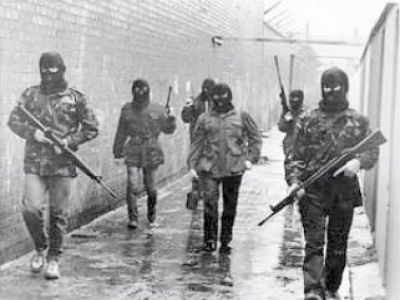 30-year old investigative consulting firm API has system to weed out terrorists in seconds.

This morning during his visit to Fox Valley Metal Tech in Ashwaubenon, President Bush is expected to change the scheduled topic of his address from the economy to the latest terrorism alert situation.

British authorities believe they have thwarted a plot to blow up American-bound airplanes. Airports across the country and the world are on high alert.

It's a situation that only heightens the need for our nation to adopt border security technology from AP-ID LLC, a subsidiary of API Services based in Green Bay, Wisconsin. In a nutshell it is a document authentication system. A machine using multiple light sources scans IDs (driver's licenses, passports, visas) for their embedded security features and then runs the information against dozens of government watch lists in seconds.

The technology not only instantly exposes someone trying to use false identification, it also warns Border Patrol and Customs agents if an individual is on a terrorist watch list.

Earlier this month, by invitation API demonstrated its technology to the US Senate Finance Committee in Washington D.C. It was part of a hearing titled Border Insecurity, Take 2: Fake IDs Foil the First Line of Defense.

The Government Accountability Office released the findings of its investigation that anyone using false identification can easily cross US borders. It is the second time since September 11 the borders have failed the GAO tests.

Senators invited API along with other groups to the hearing to see solutions from the private sector to this homeland security problem. But ultimately it is up to the Department of Homeland Security to decide if it wants to appropriate monies to new technology.

If you wish to see the system, we have it here at our corporate headquarters in Green Bay. API worked on it with two other technology partners: AssureTec Systems and Innovative Systems.