API Forms Strategic Partnership
Sep 9, 2005
Source: Debra Chase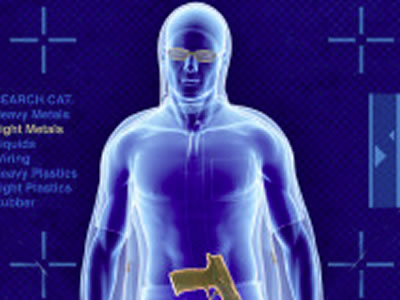 Innovative Systems, Inc. and API Services, Inc. today announced that the two companies have formed a strategic partnership to provide specialized technology solutions designed to meet the unique compliance needs of the U.S. gaming industry. The companies are working together to provide casinos and other gaming operations with a comprehensive solution to combat corruption, money laundering, terrorism, and other criminal activities.

Electronic Patriot Act Compliance "ePAC" is API's solution to document authentication and compliance with the U.S. Patriot Act, Bank Secrecy Act/Anti-Money Laundering and Office of Foreign Asset Control Regulations.

Innovative is a leader in enterprise customer information and regulatory compliance solutions to organizations worldwide, including many of the largest financial services institutions worldwide. API is one of North America's leading gaming consulting firms specializing in regulatory and facility development, business due diligence, security and protection services, systems and design, internal controls and start-up consulting. The partnership brings together Innovative's proven and robust compliance technologies with API's gaming industry expertise to deliver an end-to-end compliance solution that supports U.S. casinos' due-diligence screening requirements, as mandated in regulations such as the U.S.A. PATRIOT Act.

"We are pleased to announce our partnership with Innovative," said Dennis Nelson, president of API. "When evaluating compliance products on the market in order to select our technology partner, Innovative's offerings were clearly the most robust and flexible - both of which are essential for any solution targeted to the gaming industry. We know that our combined expertise will help casinos solve some very real and challenging problems in how to meet new and growing compliance requirements in their extremely demanding business environments."

Innovative's executive vice president of operations, Jeff Canter, added, "Innovative looks forward to extending our robust compliance solutions to the gaming industry through our partnership with API. This represents a significant market opportunity for Innovative, particularly since we are partnering with such a leading force in the gaming industry."

Innovative's compliance solutions employ the company's powerful data cleansing, data matching, and suspect screening capabilities to provide the highest levels of accuracy and efficiency. The solutions include screening capabilities for a host of compliance lists, such as U.S. Treasury's OFAC list, industry-specific exclusion lists, FBI lists and others. Companies across industries such as banking, insurance, mortgage, student lending, automotive finance, automotive retail, healthcare and others confidently rely on Innovative's compliance solutions to meet their complex regulatory screening requirements.


About API

API is one of North America's leading gaming consulting firms specializing in regulatory and facility development, business due diligence, security and protection services, systems and design, internal controls, and start-up consulting to the gaming industry. We also have significant expertise in acquisition due diligence to assist our gaming clients in opportunity evaluations.

API is uniquely qualified to provide the customized gaming consulting services you require. Our experienced consulting staff consists of former gaming regulators, law enforcement professionals including former FBI agents, legal professionals, accountants, professors, gaming management professionals, computer technologists, human resource specialists and other highly skilled professionals. We have the necessary resources to assist you with all of your gaming regulatory, management, law enforcement and security needs.

API is widely recognized for its quality services. The Milwaukee Journal-Sentinel published when a Wisconsin tribe needed an investigative firm to "dig into the background" of a potential gaming manager, "They picked someone with plenty of experience... They hired API." When a chairwoman of one Native American tribe testified before a US Senate committee she stated that API's consulting assistance was "more valuable than state and federal assistance" in achieving self-regulation of their gaming operation.

Whether it's meeting the rigorous requirements of a competent gaming regulatory background investigation, where the security of a multi-million dollar enterprise and reputation of its owners and investors are at stake, or providing resources in a start-up or expansion, API has the experience and qualifications you need.

API's web site is located at http://www.api-inc.com.


About Innovative Systems, Inc.

Innovative Systems, Inc. is a world leader in delivering enterprise customer information solutions to organizations whose success depends on a complete and accurate understanding of their customers. Since 1968, leading financial services institutions worldwide have relied on Innovative's data quality and matching software, systems integration, database solutions and services. Innovative has set the standard for data quality management in thousands of applications in more than 30 countries.

Innovative's solutions include i/Lytics, a comprehensive data profiling, data quality, address verification and customer data management solution; and i/Lytics SECURE and eWatchLine for fraud and regulatory compliance. Innovative maintains headquarters in Pittsburgh, Pennsylvania, with European operations based in London. Representative offices are located in Argentina, Australia, Brazil, Mexico, South Africa and Spain.

The Innovative web site is located at http://www.innovativesystems.com.