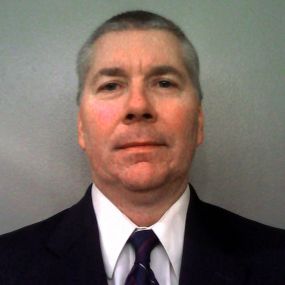 Kim J. Skorlinski
Senior Consultant/Investigator
•Financial Crime and Government Corruption
•Death Investigation
•Officer Involved Shootings
•Cold Case Investigations
•Interview and Interrogation
•Law Enforcement Instructor
Kim began his law enforcement career as a Deputy with the LaCrosse County Sheriff's Department in 1981. In 1983 he took a position as a Special Agent with the Wisconsin Department of Justice's Division of Criminal Investigation (DCI), where he spent over twenty-seven years conducting specialized criminal investigations throughout Wisconsin. Kim left his mark as a well-known and highly respected investigator, evidenced by the notable commendations and awards received throughout his career from partners in federal, state and local agencies.

While with DCI, Kim gained vast investigative experience working in most units of the agency, including Narcotics and Vice for five years, Financial Crime and Public Integrity for eight years, and Violent Crimes for fourteen years. He led and managed many large and high profile cases of statewide importance and nature. They included: drug trafficking conspiracies where large amounts of drugs and cash were seized, complex fraud investigations where victim losses totaled over three (3) million dollars, sensitive government corruption investigations involving public officials and public funds and high profile homicide investigations, such as John Maloney, Gary Hirte, Harry John Rogers and the Crandon Shootings perpetrated by Deputy Tyler Peterson.

Kim received well over one-thousand (1,000) hours of specialized law enforcement training. He has also trained thousands of officers and investigators statewide.

Kim holds a bachelor's degree in criminal justice and a minor in journalism from the Winona State University, Minnesota.