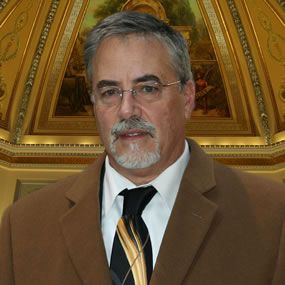 Dennis Nelson
Owner & President
•Integrated Risk Management Associates
•Anagraphics, LLC
•Veridocs
•E3 Environmental Energy Experts
•Independent Consultant
•Gaming & Hospitality
Mr. Nelson founded API, Inc. in 1976 where he still serves as President.

API provides investigation and security consulting services to corporate businesses and government agencies. Through its subsidiaries and affiliates, Integrated Risk Management Associates and Global Risk Management, API provides comprehensive risk management and mitigation.

In the 1980's Mr. Nelson pioneered the privatization of traditional law enforcement and public welfare services and grew API, Inc. into the largest independent security and investigation firms in the Midwest.

In 1992, with his broad experience in the security and investigations industries, Mr. Nelson entered into the gaming industry serving as Executive Director of the Ho-Chunk Gaming Authority. During his tenure with the Ho-Chunk Gaming Authority, he represented the tribe on the Tribal, State and Federal Task Force resulting in one of the first prosecutions under the Indian Gaming Regulatory Act.

Mr. Nelson co-authored and produced "Indian Gaming and its Impact on Law Enforcement in Wisconsin" in 1995, a benchmark Indian gaming study.

Mr. Nelson assists international businesses wishing to enter the US Gaming market and serves on the Board of Directors of Global Risk Management.

Mr. Nelson has a B.A. in Communications from the University of Wisconsin-Green Bay.